BEHIND THE SCENES: SS19 DANCE ME TO THE END OF LOVE CAMPAIGN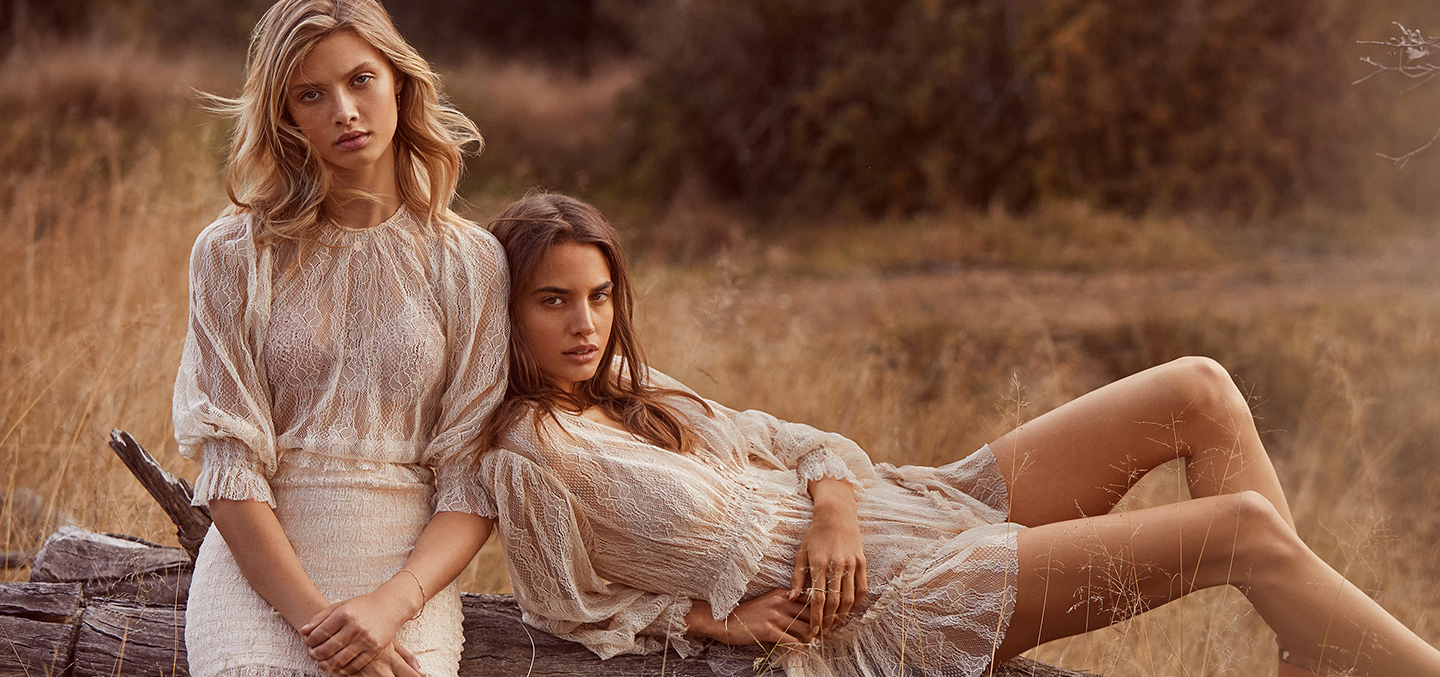 Notes from Creative Director & Designer, Alice McCall on the
Spring Summer 19 collection.
WHAT WAS YOUR INSIPIRATION BEHIND
'DANCE ME TO THE END OF LOVE'?
I wanted to design a collection that was both romantic and feminine whilst also displaying a bold confidence. I loved playing with fabrics that would catch the light beautifully on a Spring afternoon.  I wanted to create pieces that are sophisticated and youthful.
WHAT WAS YOUR VISION FOR THE SS19 CAMPAIGN PHOTOSHOOT?
The campaign celebrates the Australian landscape and so perfectly speaks to the Spring Summer season. I want to take our customers on a journey with Amelia & Mili through this unspoiled and beautifully raw scene.
WHAT ARE YOUR TOP 3 PICKS FROM THE
SUMMER COLLECTION?
The Wild Flowers Mini Dress, One in a Million Playsuit in the new Periwinkle shade and the Baudelaire Mini Dress.